Introducing BestSelf Co.'s
FREE bite-sized daily mindfulness meditations to boost focus, concentration, and clarity. Now it's easier to be your best self.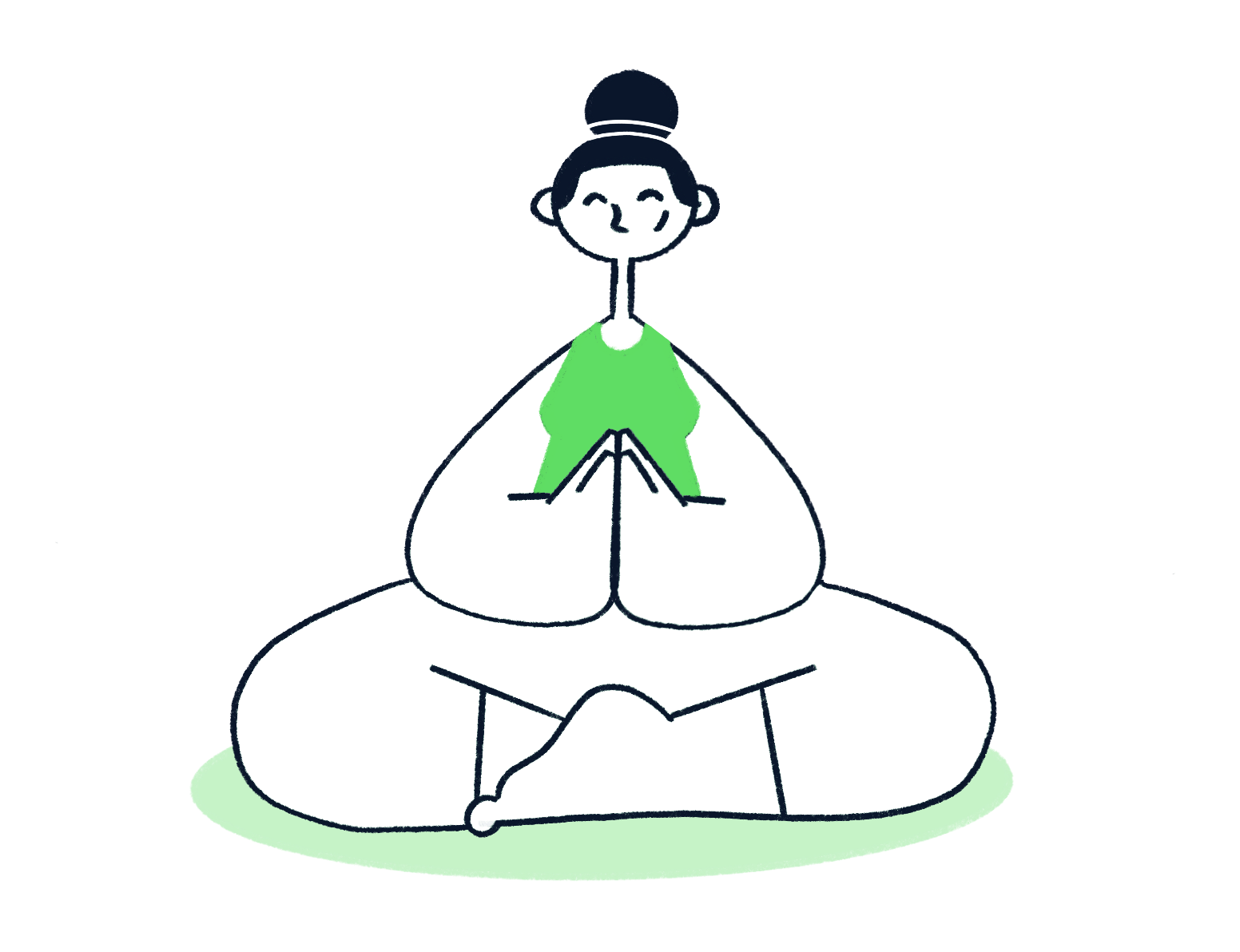 Unlock more clarity,
concentration, and calm
So you can think big and achieve more
- while you enjoy today.
Did you know that just 10 minutes of daily mindfulness can dramatically improve your productivity, presence, and performance?
The average person has over 70,000 thoughts a day - many of them low-level and repetitive. This mental distraction and overthinking drains bandwidth, steals creativity, and makes it harder to achieve your goals or enjoy sustainable work-life harmony.

Practiced for thousands of years, mindfulness can help you free up the headspace you need to get more out of life. Now you can enjoy these benefits too when you join the Mindfulness Challenge. Join today.
---
Discover 10 Ways You'll Benefit From Your Daily Mindfulness Practice:
While there are many definitions, mindfulness is generally regarded as focusing on the present moment.
1. Learn to be more present with your goals, relationships, and your life.

2. Boost your mental and physical wellbeing by feeling calmer and more centered.

3. Deepen your breathing to help relieve stress and anxiety.

4. Improve concentration, focus, and productivity by learning to quiet an over-active mind.

5. Create more clarity so you can make better decisions.

6. Make space to tune into your inner wisdom and intuition.

7. Empower yourself to perform at your highest level.

8. Enjoy a daily act of self-care with space just for you.

9. Elevate your work-life balance.

10. Connect more deeply with your mind, body, and spirit.
---

👋 Hi everyone! So excited about Mindful March Challenge. It has really helped me last year and loving it this year.
Whether you're a complete beginner or a seasoned meditater, the Mindfulness Challenge has something for you.
Join today, and help create 1 million minutes of calm.